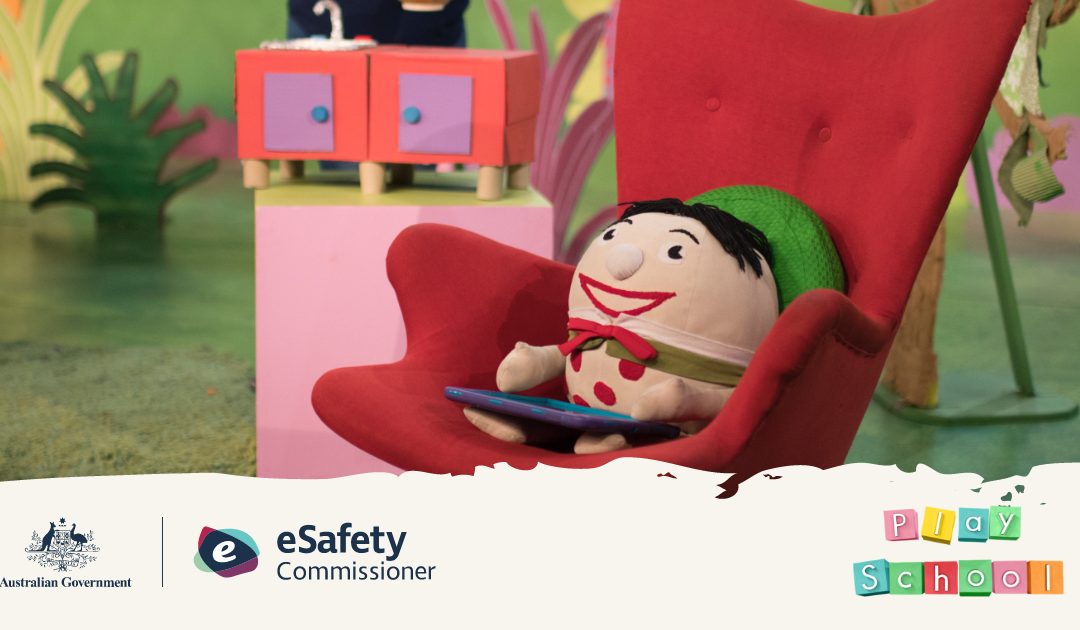 This is a wonderful government initiative to assist all of us, and whilst I am sure that after the last little while where many of us have had to adapt to using new technologies within our workplaces and to school our children we...
read more
What Our Families are Saying
Family J, Highland Reserve
We really appreciate all that you and everyone at YDHR does ❤
We love arriving in the morning, to smiles and educators who are excited to see "S" - he really loves his time there and his teachers!
Naveen, Highland Reserve
The love and care our son has received over the years can not be expressed in just few words.  It's the best choice we have made for our little one.  I highly recommend Young Discoverers to all parents.  Thankyou very much "Young Discoverers Team" for going above and beyond in meeting and exceeding all our expectations!!!
Michelle, Highland Reserve
After touring a few different centres, I knew that YDHR was the right fit for our family.  The team offers a really personalised approach for each child and is genuinely invested in their learning and development.  It's great to see the daily activities structured around the Early Years Learning Framework, and the positive difference and development in my child since starting there is incredible! Communication to families is fantastic and, as a not for profit organisation it's great to see the proceeds put back into the community.  I would, without question, recommend YDHR to anyone considering a child care option.
Rachel, Highland Reserve
Our son has been going to Young Discoverers Highland Reserve for the past couple of years and we absolutely love it.  From the amazing and friendly staff to the well organised events, it is a wonderful centre!  He is always happy there and really enjoys his days at Kindy!  We can't thank the staff enough for everything they do!
Darlene, Highland Reserve
Young Discoverers Childcare is just outstanding!  My daughter has been attending this centre now for two years and the staff and facilities are amazing!  The devotion, attention and care given to all the children is just fabulous!  My daughter just loves going to kindy!
The staff are very helpful and caring but most of all they are always happy and smiling!  I can highly recommend this centre!
Bree, Highland Reserve
When dropping your child off to day care, the thing you hope most for is that they feel safe and secure! Young Discoverers Highland Reserve goes beyond this. When I drop my daughter off I feel like I am leaving her with family!  ...Young Discoverers has a diverse curriculum which keeps the children stimulated and motivated and happy at the end of each day!  I can highly recommend them!
Stephanie, Highland Reserve
My son has been attending OSHC since he started prep.  The staff are just fabulous!  Lovely staff who are just like family.  They are so caring and helpful, couldn't recommend any other place to send my child.  I can highly recommend this OSHC for your children!!!
Family "I" - Helensvale
To ALL the staff at YD, Thank you all for the wonderful work that you do...  Thank you for watching "Miss X" around food, while including her in the usual routine and catering to her needs…
Stephanie - Highland Reserve
I would really like to take my hat off to you and say THANK YOU!! You have done an outstanding job with the cleaning and sanitizing of the centre, each time I have dropped off and collected my daughter there has always been sanitiser filled up, great communication of what is expected, day sheets have been moved so they are still visible to parents and all staff have been wearing masks. Alina you have always been there to greet us with a big smile, so, from my husband and I,  we really value you and appreciate you, for keeping our family safe, and all the other families!
We both feel extremely comfortable having our daughter in YDHR care during this awful time - Keep up the good work,
Steph
Family "M" - Helensvale
You do an awesome job, keep up the great work and keep smiling!
Jayne, Michael, Sienna & Finlay
Thank you for making our time at Young Discoverers such an enjoyable experience.  We really appreciate your patience, supportiveness and understanding.
Family "D" - Helensvale
To ALL the staff @ YD...  Thank you for all your care and support...
Cindy, OSHC Upper Coomera
Thank you for always providing such great activities at the centre!
Deb, Helensvale
Thank you for ALWAYS making us feel special and cared for...  xx
Shelley, Helensvale
Thank You for your amazing care, your kindness & warmth...
Sonya & Simon - OSHC Upper Coomera
Thank you for everything you have done for us.  We are so grateful and so glad we found Young Discoverers!
Deb - OSHC Upper Coomera
My child loved Vacation Care and didn't stop talking about it for hours after!
Alicia - OSHC Upper Coomera
We greatly appreciate the times that you have had our children and I would have no hesitation in recommending your service to other mum's that have not yet had the pleasure of using it.
Maddy - OSHC Upper Coomera
Just wanted to say a big thank you for looking after our boys.  They love coming to After School Care and that makes my life a lot easier!
Lisa - OSHC Upper Coomera
Many thanks for your wonderful care these past two years!
Hilary - OSHC Upper Coomera
Thank you very much Lynda. The kids loved going there and you certainly did a great job looking after them. We would highly recommend Young Discoverers.
Thanks again for all your support and kindness
Erin, Highland Reserve
"It's wonderful!!! Such great staff and a great centre.  Can't go wrong!!"
Trish, Highland Reserve
"Our kids loved it!  They have special needs and were well looked after!"
Jason, Highland Reserve
"I have to say it is a great Day Care Centre!"
Renee, Highland Reserve
"It is an amazing Centre with wonderful teachers!"
Lukas, Highland Reserve
"Our daughter has been here for two years and we are really happy!  Highly recommended!"
Jacqui, Highland Reserve
It is a pleasure to walk in every morning, hear the music playing, be greeted by every staff member along the way and to see the happy smiling faces of all the children who are clearly enjoying the fun, learning environment they are in!
Luke and Susie, Helensvale
"Young Discoverers rocks!"
Suzanne & Martin, Helensvale
It's difficult for a parent to entrust the care of their children to strangers but we were so lucky to find YD and all the beautiful, caring staff!
Tranquility Retirement Village
Thank you for bringing the children across to visit our residents...
May God bless you all in your work...
Family "R", Helensvale
Thank you for playing such an important part in our lives, and for doing it so well!
Family "G", Highland Reserve
"I would like take a moment to appreciate and acknowledge the love that "A" feels at the centre.
 He told me today - 'Carina Loves A'... he has been enjoying his toilet training and you have no idea how much I am happy to see how smoothly this all procedure going.  He is happy there and feels the love and care from all of you."
Family "G", Emmanuel OSHC
"As S's Mum, I'll never be able to put into words, the gratitude I feel at the love and acceptance you all constantly show her, which in turns come out in the way the children relate to her. You have provided, not only a safe space for S, but a place I can leave her and know she will be completely loved and cared for. There is no greater gift then this, especially when your child has special needs.
You guys are all a wonderful blessing to our family ♥️"
Family "T", Helensvale
"To the amazing team at Young Discoverers... 
Thank you for your dedication to our son...  Your love and patience towards him has not gone un-noticed or unappreciated..."
Policy and Procedure Manual